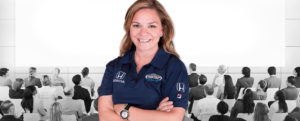 2017 PIVOT Agenda
The day kicks off at 9:30 AM with a networking session with opening remarks at 10:00 AM.
PIVOT 2017 will feature the perfect mix of keynotes, panel discussions, breakout sessions and fun!
Designed to help your organization drive growth and innovation. Each session is around 20-30 minutes in length and packed full of information. The event feature a facilities tour, networking and a chance to race your new friends around the track.
Check back soon for a full and detailed agenda listing…